God gave us a body, we use it to have fun,
make friends, and grow in the process!
Athletics has been the heart of New Life of NYC in both past and present. We love playing. We love competing. And we love seeing our youth bond and grow through moving and working together.
• Basketball camps and leagues
• Bowling nights
• Pick up volleyball
• Sports & Overnight Camp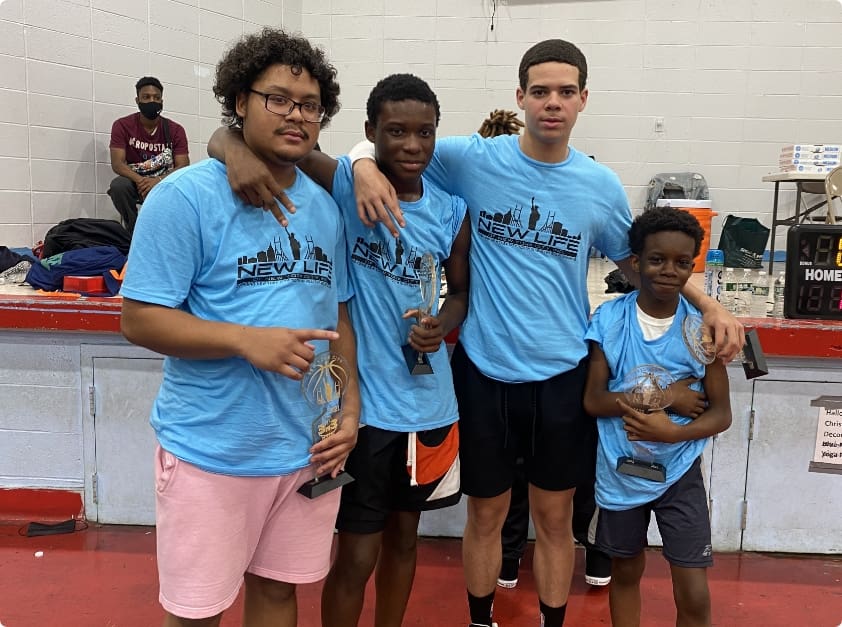 Signing up for New Life of New York City, Inc. means signing up for an epic journey of growth and development. All year round youth will be mentored and walked alongside as we push them to excel academically, artistically, athletically, in service and spiritually. It will be unlike anything they have ever done before, but it will be worth it!
Got More Questions First?
Email info@newlifeofnyc.org or call us at (212) 780-5940