Anniversary Edition • Autumn 2023, Vol. 17
Bo & Mary Nixon
In the 1970s, New York City's Lower East Side was a battlefield. Education and spiritual growth took a back seat to gangs and violence as the city's youth were swept up into the chaos.
One such youth was Robert "Bo" Nixon. Bo had become a member of a gang, and with time even rose through the ranks to become one of its leaders. However, Bo's violent trajectory was disrupted when Bill Milliken of Young Life took a genuine interest in him, discipled him, and showed him that God had a better way for him to live.
New Life recently celebrated our 50th Anniversary, and in honor of their commitment and dedication, Bo and Mary are the first recipients of New Life's inaugural Community Service Impact Award.
Executive Director Corner
BY RICH HOFFMAN
When Bo & Mary Nixon started New Life of NYC in 1973, the city was a different place.
That year, the World Trade Center opened its doors, George Steinbrenner bought the Yankees for a few a million dollars, the Knicks won the NBA Championship and DJ Kool Herc ignited the Hip Hop revolution that changed the world.
At the same time, before the Lower East Side was known for trendy clubs, wine bars and pop up bagels, it was filled with abandoned buildings and burnt out cars.
People were fleeing the neighborhoods. But Bo and Mary saw that there was work to be done, so they stayed. They stayed because they knew that was their calling. And because Bo and Mary Nixon stayed, thousands of lives were changed! Thank you, Bo & Mary, for your hard work and dedication and for the legacy of New Life of NYC.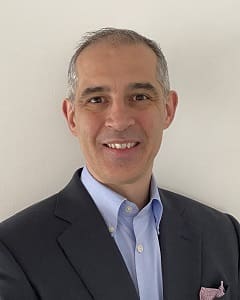 My Journey with New Life of New York City on Catherine Street
By Dery Rodriguez, New Life Alumni Ambassador
Adolescence is a time of self-discovery and personal growth, and my transformative journey began at New Life on Catherine Street in New York City, under the guidance of Kevin Penceal former executive director. He was dedicated to creating a safe space for young people, and it was here that I encountered the powerful concept of "agape love," as defined by Kevin. This love became the cornerstone of my purpose – to serve and care for others, deeply rooted in my faith in Jesus Christ.
During those formative years, I didn't fully grasp the importance of having a caring adult in my life, but Amy who worked at NL was one of those individuals who showed me what genuine care and service meant. She became my mentor and friend. My involvement with New Life led me to join the youth leadership program, eventually leading to my first job as a mentor to my peers. These experiences have molded me, and their impact continues to guide my professional journey to this day.
As we celebrate New Life's anniversary, I am profoundly grateful to Bo and Mary for bringing young people together and offering us opportunities that once seemed out of reach. The outings to Lake Champion and Kings Woods with New Life were filled with fun, even when dealing with Alex Wright's antics – he was like the big brother I hated and loved - another NL mentor.
What I cherished most about Lake Champion, was the serene still moments at night looking up as the moonlight cast its gentle glow on the water. During those times, I felt the presence of God, which provided comfort as I thought about going back home and the chaos of my youth and the uncertain world of living in the city. The lessons and guidance that I gained from New Life are a constant presence in my life, and NL Catherine Street will forever hold a special place in my heart - brimming with laughter, smiles, spiritual teachings, and the melodies of Kevin Penceal's music.
I mention Kevin Penceal because he was my hero, a spiritual father not only to me, but to many others. He taught us how to serve Christ through genuine relationships rather than mere religious duty. He possessed a gift for uplifting words during my toughest moments. He would often say to me, "You're like a rock that people may walk over, but one day, the right person will pick it up and see it's a diamond."
On September 18th, I was honored by the Public Advocate in NYC for my consistent dedication to supporting families and students, as well as my commitment to education. I once felt like that overlooked rock, but on the 18th, I felt like a shining diamond. Kevin passed away recently and may not be here to witness it, but I find solace in knowing that he believed in me, as he used to say, "I believe in God." He foresaw my growth from the 12-year-old who walked into New Life to the woman I am today.
"For I know the plans I have for you," declares the LORD. "They are plans for good and not for harm, to give you a future and a hope." My transformation is indeed part of God's plan, and I embrace it with gratitude and faith.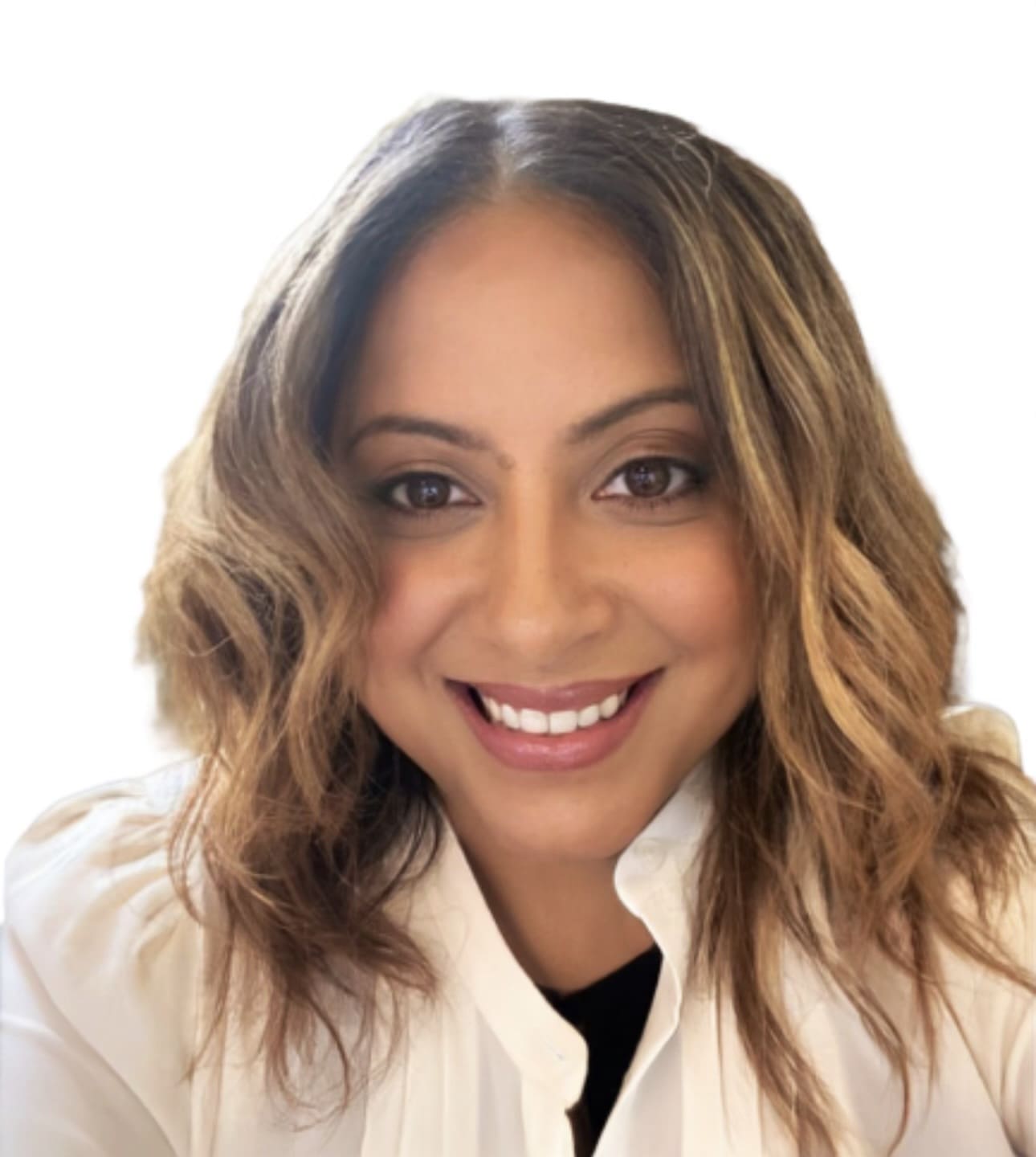 New Life Alumni Ambassador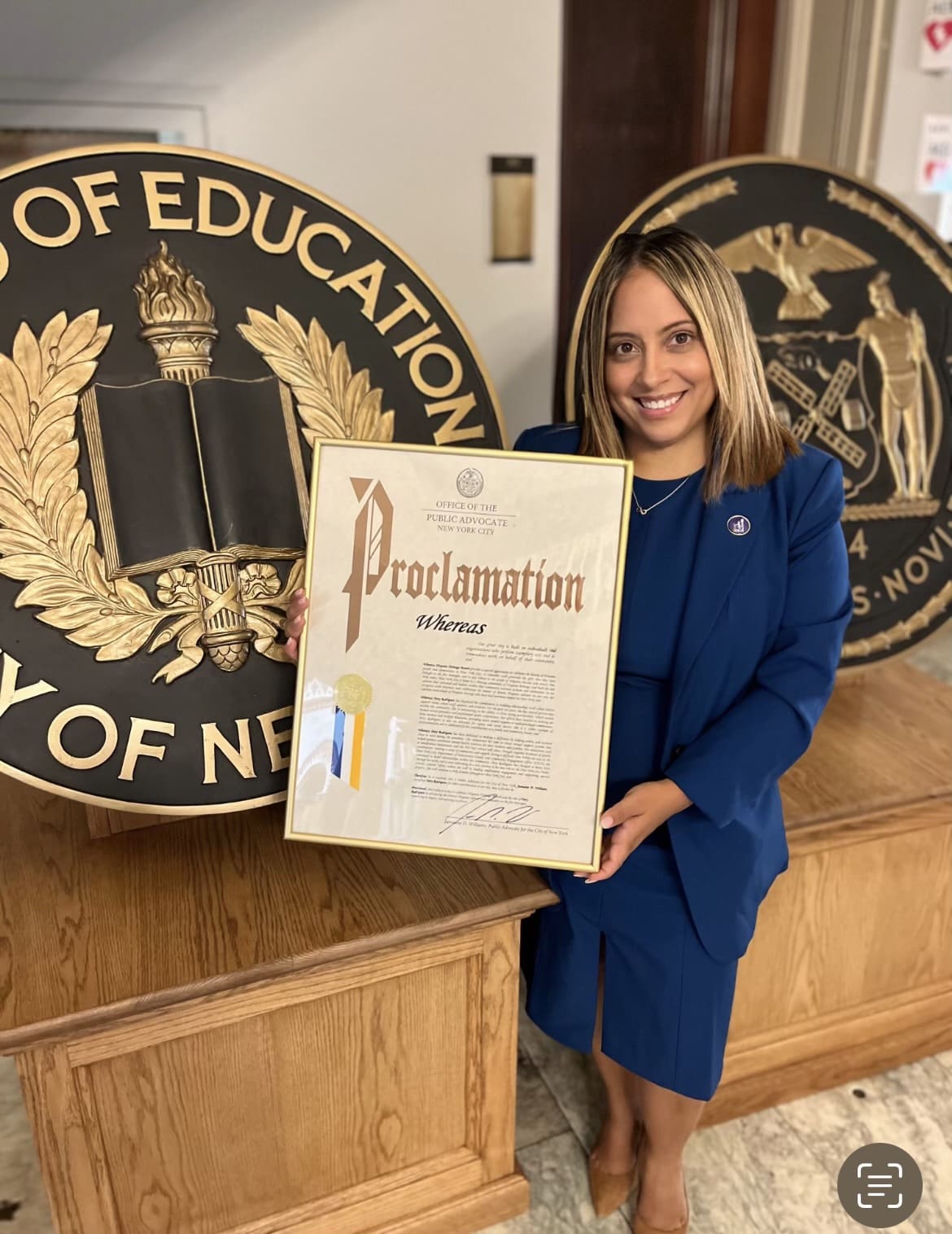 Ruth Narvaez Director of Site Operations
"Education is the most powerful weapon you can use to change the world"
As an educator I agree with this quote by Mandela. However, education should not be limited to the arena of academics or schools. Education by definition is "the process of teaching or learning in a school, or the knowledge that you obtain. ." 
New Life of New York City believes this "process of learning" can be done through our five pillars: Arts, Academics, Athletics, Service, and Spiritual Formation. When we apply this powerful thought to our five pillars,  it acts as the foundation of our quality programming every day, all year long.
 At New Life, we believe that utilizing the five pillars to open the minds and curiosity of our New Lifers is essential to our programming. The knowledge obtained from our program, which include activities such as sailing, dance, discipleship and poetry, is a powerful tool. 
We are not focused on one aspect; we could just focus on sports or academics, but our founders Bo and Mary Nixon knew that for our New Lifers to really know what opportunities were out there, they needed to be exposed to each of them. When asked about the vision behind the pillars, their response is "We're not sure it was vision that prompted a variety of pillars in New Life - but rather recognizing the gifts and abilities of staff, as well as the needs of our NYC teenagers."
 Every day, our amazing staff strives to guide our New Lifers to discover their talents and inspire them to learn. Programming for our team is not about filling up time on a calendar, but rather investing the time to expose them to rich and innovative activities that address the holistic development of each young person who enters our sites. 
 We know our New Lifers can change the world; this is demonstrated through our impressive alumni network. Through our quality programming, we can provide the power they need to accomplish it. In times where resources are scarce and schools are eliminating programs, we are thankful to our staff, donors, volunteers, and alumni who keep New Life going and provide a space for our New Lifers to be empowered to change the world!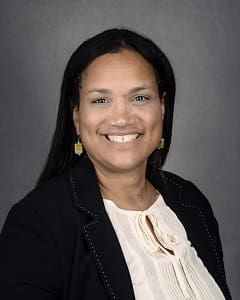 Director of Site Operations