JUNE 13, 2023
FROM THE BOARD OF DIRECTORS
New Life of New York City, Inc. (NLNYC) is excited to announce the selection of Richard Hoffman, DMin. as the new Executive Director.
Chip Dillon, the Chairman of the Board of Directors, shared his excitement about Hoffman's selection, stating, "We are thrilled to have Rich join us in writing the next chapter of New Life's impactful 50-year-old story. With his exceptional talent and vast experiences, we believe he is uniquely prepared to address the pressing needs of the post-Covid generation in New York City."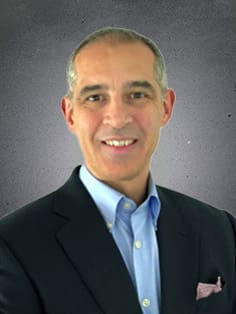 "I'm excited for this opportunity. It's an exciting time to be a part of New Life of NYC. When you have the kind of strong foundation that we do, the future is bright,"

– Rich Hoffman.
Rich became a member of the NLNYC board in 2019 and actively participated on the Development Committee. After, initially serving as interim Executive Director on February 27, 2023, his full-time appointment received unanimous approval from the board on May 16, 2023.
After completing his studies at the University of Pittsburgh and Columbia University, Rich left his career in Wall Street's fixed income markets. He responded to his calling for full-time ministry, obtaining a doctorate in Ministry from Wesley Theological Seminary. Rich founded Bronxville Community Church in May 2010, where he served as a pastor for nearly 13 years. He has also been involved in urban ministry, including partnering with the Bowery Mission.
Rich is eager to collaborate with the board and staff in enhancing attendance and programs at existing locations while also expanding to other crucial areas of the city. He is thrilled about the prospects and believes it is a promising time to be involved with New Life of NYC, given its strong foundation. In addition, Rich aims to boost youth participation, enhance brand visibility, secure higher operating budgets, and establish strategic partnerships by implementing an ambitious 5-year strategic plan with prayerful consideration.
NLNYC, a 50-year-old youth organization, was established on the Lower East Side by Bo Nixon. Its mission is to foster healthy relationships among New York City's youth through five pillars: Academics, Arts, Athletics, Service, and Spiritual Formation.